About Us
Coordinated Movements' pediatric therapy team strives to make a difference in the life of each child by providing skilled intervention and excellent family care to promote child development within a natural, child-friendly environment.
Our therapy team consists of a group of devoted and caring professionals who are dedicated to making a difference by helping children to be their very best.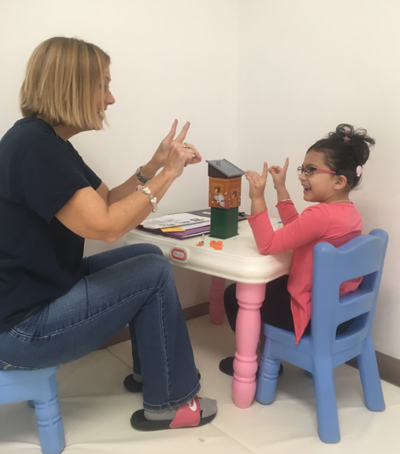 Therapists at Coordinated Movements pride themselves on the comprehensive narrative evaluations they complete and the one-to-one individualized therapies they tailor to fit each child's personal needs.
Our Vision
To provide skilled pediatric OT, PT, and Speech to residents of Maryland, D.C. and Virginia.
To provide treatment which promotes growth and development in a child friendly environment.
To meet each child at their developmental level and support them as they expand their skills.
To provide support to the families of the children receiving therapy.
We Pride Ourselves on . . .
• One on one treatment sessions
• Consistent therapist and consistent day(s) and time for appointment
• Detailed narrative evaluations
Coordinated Movements provides outpatient pediatric occupational, physical, and speech-language therapy. Additionally, specialty groups are held several times during the year. Specialty groups include: Social Skills, Handwriting, Sensory Motor, Feeding, and Homework Help.
Current certifications include:
• Interactive Metronome Training
• Therapeutic Listening/ILS
• DIR C1 Trained OT and Speech Therapist
• SIPT Certified Therapist
• Beckman Oral Motor Protocol
• Rhythmic Movement Trained Therapists
• Orthotics
Coordinated Movements knows children are not just small adults. It is important to have therapists who understand and specialize in children.
To support children's development . . .
Coordinated Movements, Inc. remains the only OT, PT, and Speech-Language Therapy clinic in Southern Maryland that provides services to strictly pediatrics. This specialization means your child will receive therapy in a child-friendly environment from therapists who have completed additional continuing education and certifications in pediatrics.