Noelle Welch
(Director / Occupational Therapist)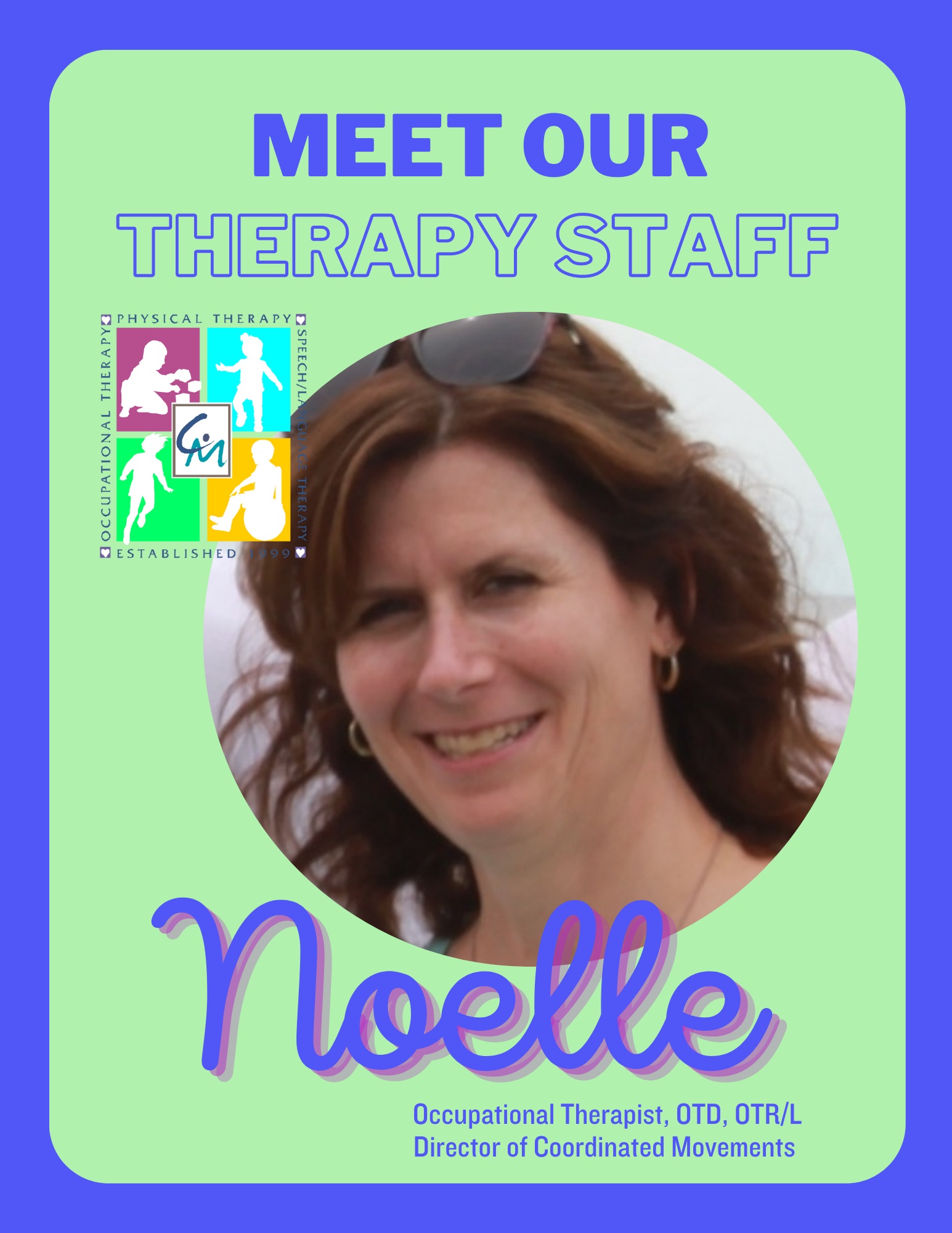 Noelle Welch, OTD, OTR/L
Noelle is a Maryland licensed and nationally certified Occupational Therapist who practices in Southern Maryland. She is a 1993 graduate of Towson State University where she received her BS in Occupational Therapy. She received her post-professional master's degree in occupational therapy in 2017 and her post-professional clinical doctorate in 2019, both from Misericordia University. She completed her capstone on Visually Enhanced Occupational Therapy: Education, Intervention, and Advocacy.
While practicing in the school system, she identified the need for an outpatient pediatric therapy clinic, and, in 1999, Dr. Welch opened Coordinated Movements, Inc., the first pediatric, outpatient therapy clinic in Southern Maryland. Dr. Welch continues to operate and practice at Coordinated Movements, Inc.
Dr. Welch is trained in SOS Approach to Feeding and Dynamic Movement Intervention Level A and B. She is an Advanced mentored Clinician in Sensory Processing Disorder and is SIPT Certified. She is Certified in Interactive Metronome and has achieved her DIR Floortime Certificate of Proficiency. She has completed training in Therapeutic Listening, Integrated Listening, and the Safe and Sound Protocol. She has completed numerous continuing education courses on Vision, Low Vision, oral motor skills, breastfeeding, and bottle feeding.
Dr. Welch taught the Vision Rehabilitation course at Misericordia University. She has lectured throughout Southern Maryland on issues related to Occupational Therapy, Sensory Integration Dysfunction, Vision, DIR, and Problematic Feeding.
Dr. Welch participates in advocacy work and provided testimony on the Inter-state Licensure Compact Bill to the Maryland House of Delegates and the Maryland Senate during the 2021 sessions.
Noelle lives in Southern Maryland with her husband and enjoys spending time with her children, grandchildren, and dogs.