Coordinated Movements Overall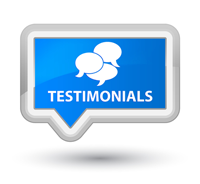 It comes to mind when I start to recall our history that everything has worked! Our son went from extremes of "shut down" where he seemed to tune out, to "melt down" where he lost control over what seems to be something so small. This went on for many years, the bigger he became, the harder it was to control. He too hated the bath tub, never wanting water over his head. Now he takes a shower. WOW! In just a few weeks after starting the therapy he would allow us to wash his hair without the screaming and slashing. He eventually told us that it used to feel like we were pouring fire over his head.
He has had Therapeutic Listening, Occupational Therapy, Brushing, Joint Compression and much more. Most recently we just completed the Interactive Metronome. Our son repeated Kindergarten, since we just realized he must have been in "shut down" most of the year. A Kindergarten classroom can be a sensory child's nightmare. It was a week or two after that first year of Kindergarten when we first came to Coordinated Movements. In a month he became a new child. By fall, he had the same teacher, and she told use that we brought back a totally different boy. We continued therapy and he progressed well. School did become more difficult, as it should. Each time we reevaluated his therapy and he would do much better. By the end of first grade he continued to struggle with reading.
He was at the first grade one month reading level. We started Interactive Metronome in the late summer finishing up in early fall. At his first conference he increased his reading level from first grade one month to a full middle second grade level. I was so surprised! The teacher wasn't told before second grade about his struggles. We wanted her to see him as just him, not a child who needs extra help. I went prepared with his therapy binder in hand to show why he wasn't doing well. But, as I said he not only was doing well, he was excelling. We went from reading books that had six word sentences on a page to full chapter books. I attribute the reading success to the Interactive Metronome. In just a small amount of time he gained so much. There are many success stories about his therapy. In his two years of therapy we have seen a boy who couldn't swing on a swing, or go across monkey bars, who can now drive a go-cart like a typical boy. We have other things we continue to work on in therapy, and our family has benefited so much. Our home is more calm. As calm as it can be with out eight year old, five year old, almost four year old and our new addition coming in Spring. I can't imagine how he coped those first six years of life with everything that must have bothered him. I have shared our success story with many parents and especially those with infants that seem to have sensory defensiveness. I wish we started earlier. Share your success stories with everyone…